The Pyramid of Sneferu at Meidum

Meidum north mastaba field
Nefer-maat and Itet
Rahotep and Nofret
Sneferu Endures
The Stable Pyramid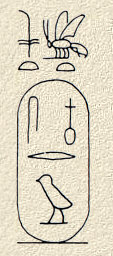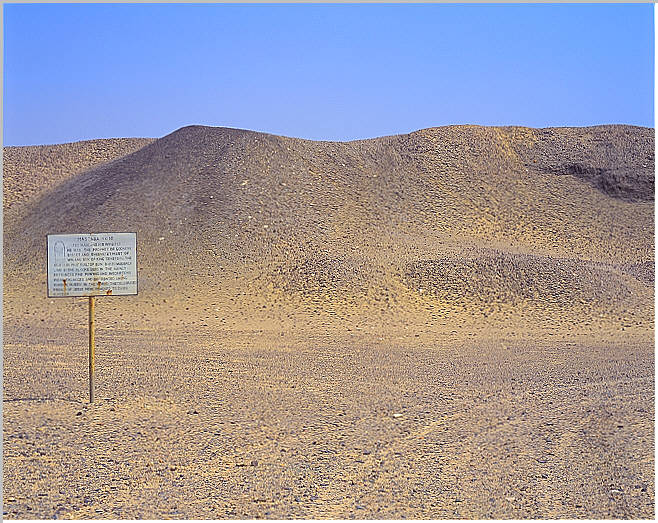 The mastaba of Nefer-maat and Itet are located a few hundred meters north of the pyramid of Meidum. This is where the famous Geese of Meidum painting was found, considered a great masterpiece of the old kingdom.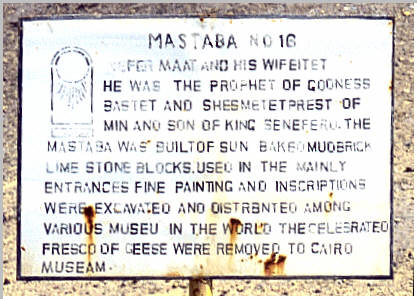 The entrance to Nefermaat's masataba. It has a palace facade motif , made of what appears to be whitewashed over mudbrick. A small enclosed area, possibly a an offering is in front of the entrance. Itet's section is in the north section of the large mastaba.
The mastaba of Nefer-maat and Itet
MASTABA NO 16
NEFER MAAT AND HIS WIFE ITET
HE WAS THE PROPHET OF THE GODDESS BASTET AND SHESMETET PRIEST OF MIN AND SON OF KING SNEFERU. THE MASTABA WAS BUILT OF SUN BAKED MUDBRICK, LIMESTONE BLOCKS USED MAINLY IN THE ENTRANCES AND FINE PAINTINGS AND INSCRIPTIONS. WAS EXCAVATED AND DISTRIBUTED AMONG VARIOUS MUSEUMS OF THE WORLD. THE CELEBRATED FRESCO OF GEESE WERE REMOVED TO THE CAIRO MUSEUM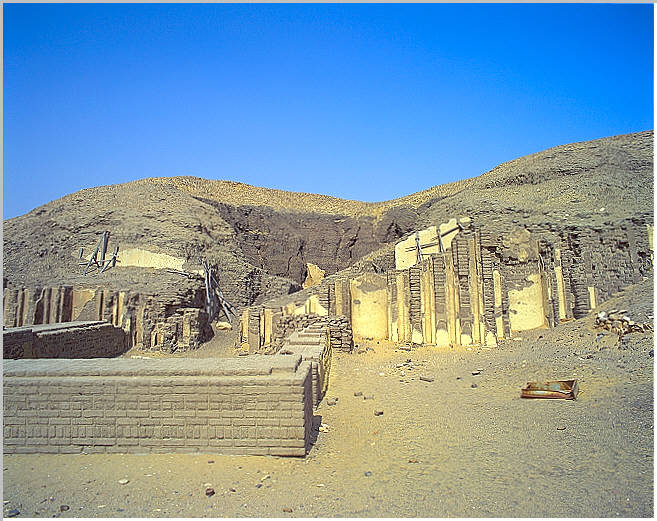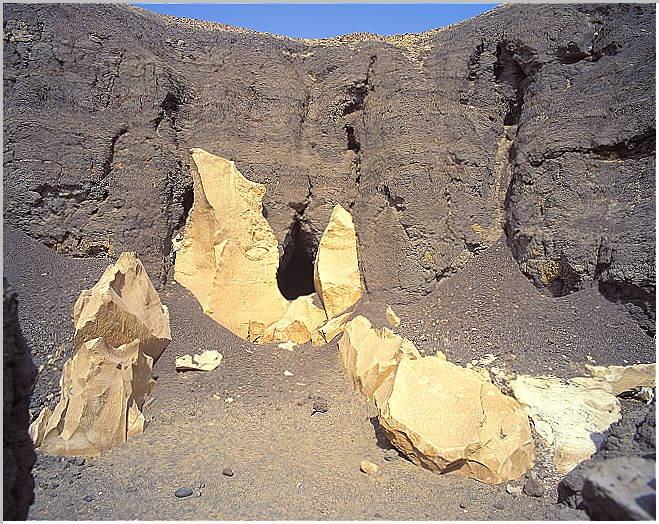 Nefer-maat was a son of Sneferu, and brother to Khufu, who is responsible for the Great pyramid of Giza. This masataba was excavated by Auguste Mariette in 1871, a famous painting of geese was found.. Known as the Geese of Meidum, it is one of the masterpiece of art of the Old Kingdom, and is now on display at the Cairo museum. In 1892, in the same tomb, Petrie found two bas-reliefs depicting small animals and hunting scenes. They used a completely new technique that involved the application of colored vitreous pastes into figures cut into the limestone walls. Itet shares this mastaba with her husband. Her part occupies the northern section of the masataba
Detail view to Nefermatt's mastaba. Here we can see that large limestone blocks were used to line the entrance. Most of the mastaba is made of unfired mudbrick, thus the dark color.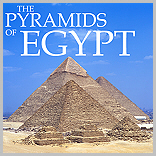 Height 92 m
Base 144 m
Volume 638,733 cu. m
Slope 51° 50' 35"
Dynasty 4
Satellite Pyramids (1)
Queens Pyramids (0)
Ruled 25 years