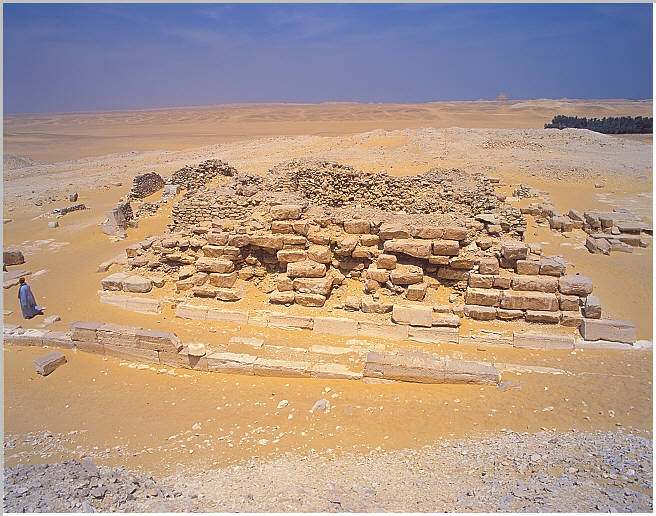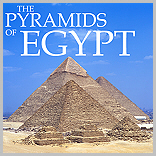 Pyramid of Webjebden
Height ? m
Base c. 23.5 m
Volume cu. m
Slope 63° 30
Dynasty 6
Satellite Pyramids (1)

Nefer-Ka-Re-Pipi ---Pepi is Established and Living --
Pepi's Life is Enduring
Pyramid of Neith
Height 21.5 m
Base c. 23.5m
Volume
Slope 61°
Dynasty 6
Satellite Pyramids (1)
Pyramid of Iput II
Height ? m
Base ? m
Volume cu. m
Slope 55°
Dynasty 6
Satellite Pyramids (1)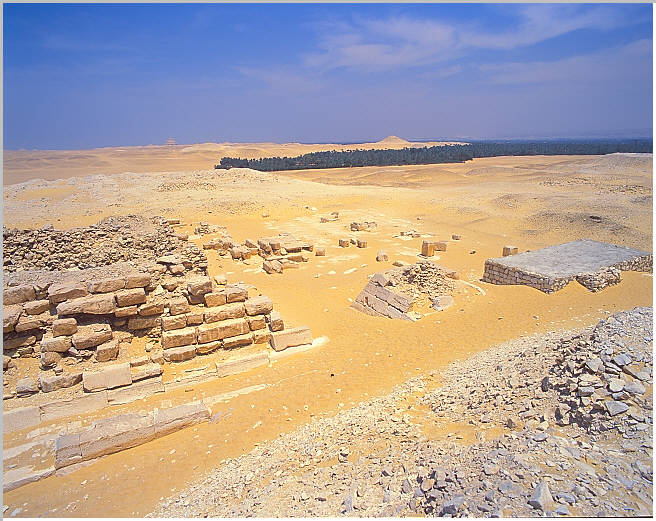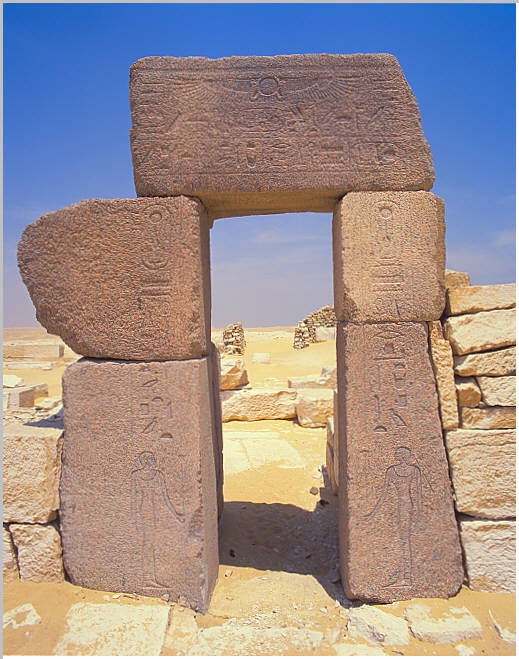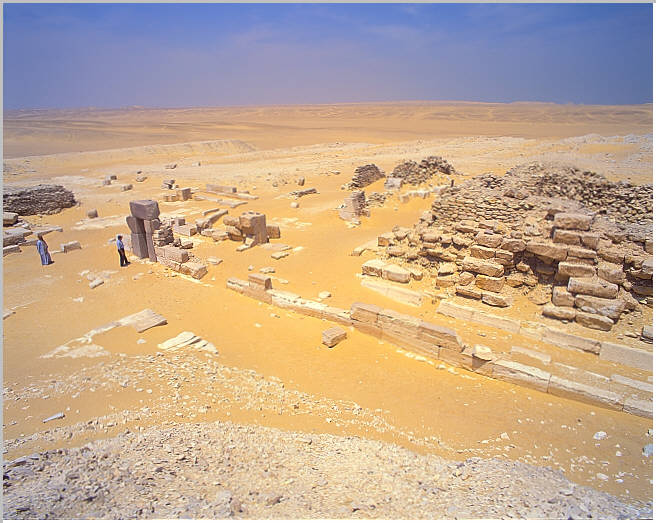 The pyramid of Neith is situated on the northwest corner is seen here looking north toward the step pyramid. Neith is the oldest of the three queens' pyramid complexes, she was the sister of Merenre. It included a small pyramid and a mortuary temple, both of which were surrounded by a perimeter wall. The pyramid was entered on the pavement of the courtyard in the front of the middle of the pyramids north wall.
This view of Neiths' pyramid is toward the northeast looking over the courtyard. The pyramid of the Ba can be seen just right of canter, with its original casing stones still intact. Neiths' pyramid also has some casing composed of fine Tura limestone in situ.
Granite doorway leading into Neiths' pyramids complex. Her titles, in low relief, are inscribes on it.
Neiths' pyramid complex looking northwest from the the top of Pepi II's pyramid . Part of it's perimeter wall is visible. To the extreme left is the pyramid of Iput II.