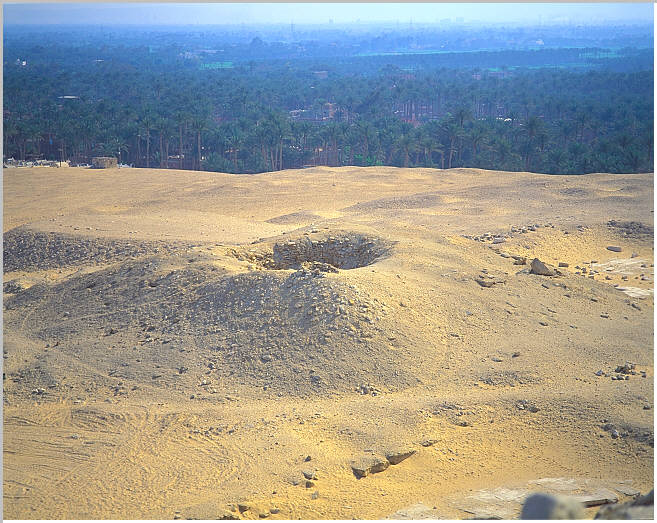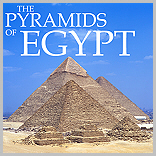 This view of the pyramid 'Of the Unknown Queen' is looking northeast into the Nile valley. The central area of the pyramid has been extensively destroyed with a gapping large hole.. To the right is the mortuary temple which appears below the level of the surrounding desert.
The Pyramid of the Unknown Queen
Pyramid the Unknown Queen
Height 21 m
Base c. 41 m
Volume
Slope 62°
Dynasty 5
Satellite Pyramids (1)

Beautiful is Djedkare-Isesi
Cult pyramid of the Unknown Queen
Height ?
Base c. 4m
Volume
Slope ?
Dynasty 5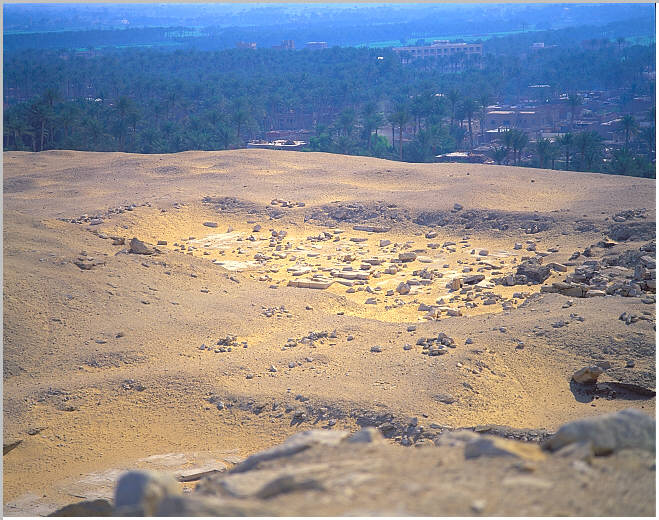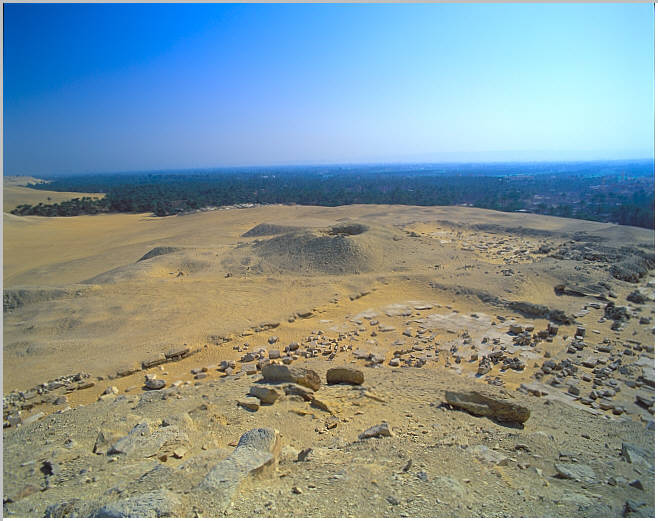 The mortuary temple "off the Unknown Queen' viewed looking east-northeast into the Nile valley. It is in a very bad state but the general plan can be made out.
Pyramid of the Unknown Queen looking east over the perimeter wall of Djedkare's pyramid. To the right of the Pyramid is the mortuary temple. In the back ground is the Nile Valley.