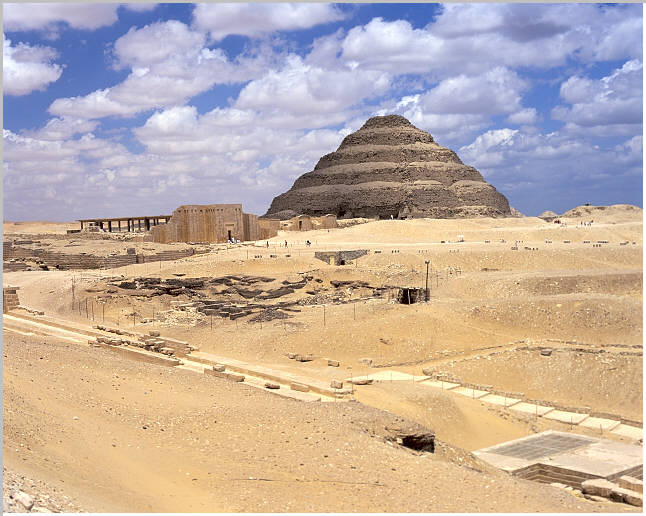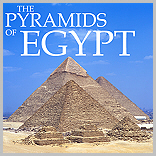 The Step Pyramid of King Djoser
Viewed from the southeast.
Height 60 m
Base 121 x 109 m
Volume 330,400
Slope °
Dynasty 3
Satellite Pyramids (0)
Queens Pyramids (0)




Here viewed from just south of Unas's causeway we can see the whole Djoser complex. In the left middle ground is the reconstructed perimeter wall with the entrance colonnade immediately to the left. In the background is the step pyramid of Djoser. In the foreground to the right is wonderful dual mastabas of Niankh -Khum and Khum-Hotep, the twins.