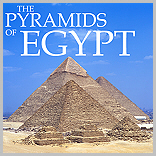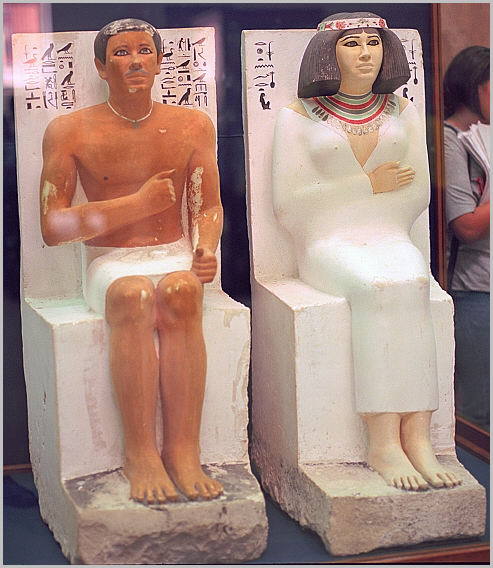 Rahotep and his beautiful wife Nofret. These two painted limestone statues were found by Mariette at their double mastaba at Dahshur.
The workers ran in fear when they discovered the lifelike statue pair.
Rahotep was a son of Sneferu. These works are considered one the great masterpeices of the early Old Kingdom.