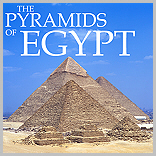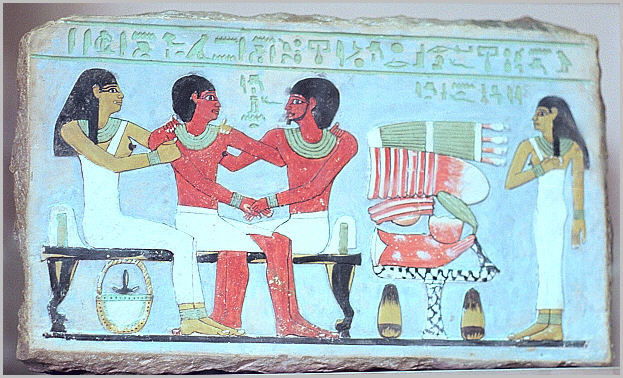 Tomb stela of Amenemhat and his wife Iy: Western Thebes; Assaif, tomb of Amenemhat (R4) early 12th Dynasty, painted limestone. Egyptian Museum JE45626. The members of a family are shown on this stela from the Assaif (tomb R4). The father and mother sit on a lion-legged bench with a low backrest. The
mother has a basket out of which peeks the handle of a mirror. Between the
parents sits their son Intef; they hold each other's hands and shoulders. The
daughter-in-law at the right edge of the picture, identified as Hapy, stands before the offering table on which pieces of meat, a string of onions, and lettuce are piled;
under it are two loaves of bread.