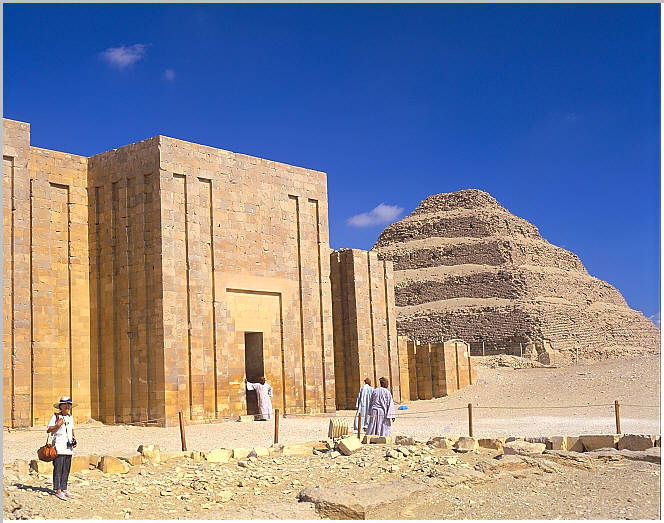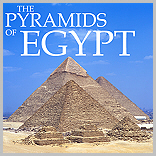 Viewed from the southeast.
Height 60 m
Base 121 x 109 m of P2
Volume 330,400 cu. m
Slope °
Dynasty 3
Satellite Pyramids (0)
Queens Pyramids (0)
Perimeter wall
Height 10.5 m
544.9m X 277.6 m




The enclosure wall with a palace face motif, reconstructed, here viewed from the southeast is some 10.5m tall (20 cubits). It is 1645m long (545m N to S and 277m E to W). There are 14 gates 13 of which are false, there being one true entrance to the complex. The recesses in the stone enclosure were hand carved after the masonry was laid, an enormous task. There were 1680 recesses, each panel is more than 9m tall. The wall is built of fine Tura white limestone. The step pyramid set the stage for all future royal complexes as components of Djoser's complex are found at all subsequent pyramid sites. In the background is the step pyramid of Djoser.